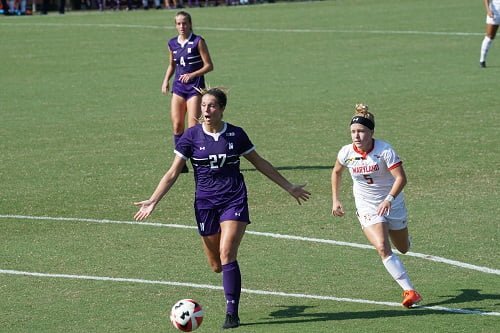 Contact lenses are brilliant for playing sports.   If you want them for sports only, then soft daily disposable contact lenses are a perfect solution.
You will get clear, comfortable vision
Better vision in the periphery, compared to your glasses
Sweating won't affect the contact lenses, unlike glasses which slip down your nose and risk coming off your face and being damaged
Can be worn in the rain, without affecting your vision
Worn under a helmet whilst riding a motorbike or horse riding
Worn under some goggles, whilst swimming or skiing
If you are outdoors for any length of time, contact lenses can protect your eyes from harmful UV light
You can wear specialist sunglasses specific to your sport
Improve your game and increase your performance by wearing contact lenses.  Often many people don't wear their glasses whilst playing sports and therefore compromise their vision.
Why not try to contact lenses for FREE, and see how they feel whilst playing your favourite sport or hobbies?
Catch your eye problems early and prevent disease progression
Leading Eyewear Fashion Brands, High quality Lenses